After a riveting performance of her song "De Crime Has to Stop", Double D from the Civil Service Association, captured the 2023 Inter-Commercial Calypso title. Double D, outranked 7 other companies to capture this year's title and indicated that she decided to compete in this year's competition after being drawn to the lyrics of her song. "If you see something, say something. We're all being affected by the crime situation."
The winners of this year's Inter-Commercial Calypso Monarch competition are:
· 1st Place – Double D – Civil Service Association
· 2nd Place – Shayne King- Taxi Sportswear
· 3rd Place – Trois Ti Nay – Ministry of Youth & Sports
· 4th Place – Tied
o The Chairman – Triangle Restaurant
o Mighty Bootoo – Ministry of Infrastructure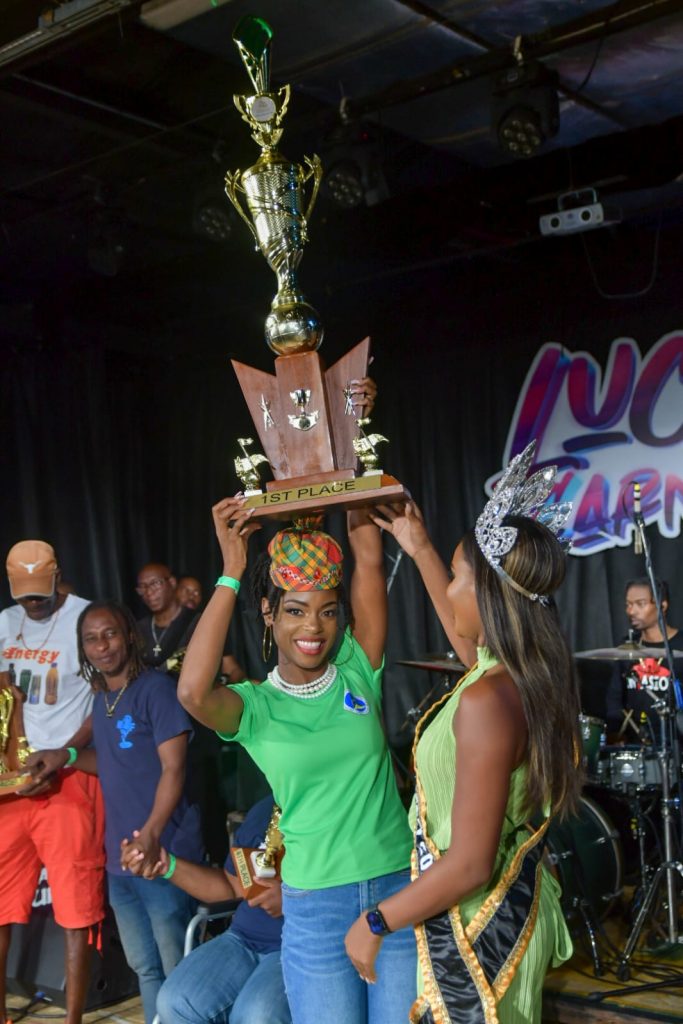 The other companies participating included the Royal Saint Lucia Police Force, WASCO, and the Ministry of Tourism.
This year's competition was held at the National Cultural Centre and marked the beginning of an exciting weekend of competition with Soca Monarch on Friday, 7 July. Calypso Monarch following on Saturday, 8 July. Junior Carnival and Panorama both scheduled for Sunday, 9 July, and King and Queen of the Bands on Monday, 10 July.
For more information on the weekends events and other activities for Saint Lucia Carnival, go to www.carnivalsaintlucia.com or follow @juniorcarnivalsaintlucia and @carnivalsaintlucia for more.
Click below to watch the full Inter-Commercial House Competition